Alkat Restoration handles restoration and repair of interior woodwork, doors, cabinetry and fine furniture. But we're really in the business of delivering the most impressive finish with the least amount of hassle possible.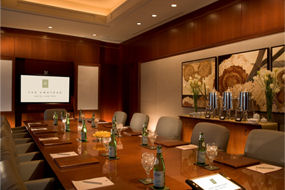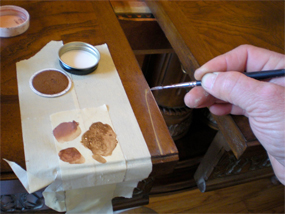 We're in all the right places.
Working on-site at your business or home, or at our specially equipped headquarters, we make sure that every detail is taken care of - so that you and your prized possessions always look their best.

Relax, we can take care of it.
Wood Restoration Services
Production Touch up
Precision Spot Repairs
Restoration Refinishing
Strip and Refinishing
Deluxing
Fire and Water Restoration
Structural Repairs
Parts Fabrication
Leather Repairs
Re-Upholstery
Plastic Laminate Repair
Education and Training
On-Site Furniture Repair
Are you looking for a trustworthy Furniture Repair company in Fuquay Varina that can provide Door Repair, cabinetry touchups, laminate repair and much more? Let AlKat Restoration give you the perfect finish. We can take care of your Furniture Repair, Door Repair, and striping and finishing jobs quickly and affordably. That's why we have more customers in Fuquay Varina than any other restoration company.
We can deliver the most impressive finish and the least hassle out of any other restoration company in Fuquay Varina. We work on-site at your business or home, or at our headquarters. We ensure that every detail is covered, from your Furniture Repair to thorough touch-ups and even Door Repair. Whether you need Furniture Repair, Door Repair, re-upholstery, structural repairs, or education and training, we'll provide you with the best service in Fuquay Varina.
Door Repair For an Enhanced Curb Appeal
Your door is what welcomes guests or customers. As a property manager, tenant or owner, you'll want to ensure that your property looks well maintained. AlKat Restoration not only provides the most comprehensive Furniture Repair in Fuquay Varina, we can also assist with Door Repair. Sure, Furniture Repair is important for the interior, but curb appeal makes a great first impression. We can provide Door Repair such as fire or water damage restoration, refinishing, touch ups, and more to keep your Fuquay Varina home or business looking great.
Are your doors are scraped, worn, or in poor condition? Then it's time for expert Door Repair. Look no further than your Fuquay Varina Furniture Repair and Door Repair professionals. AlKate Restoration provides comprehensive Furniture Repair, refinishing and repair to keep your home or business looking the best in Fuquay Varina. Call us today at 919.279.8382.