Alkat Restoration handles restoration and repair of interior woodwork, doors, cabinetry and fine furniture. But we're really in the business of delivering the most impressive finish with the least amount of hassle possible.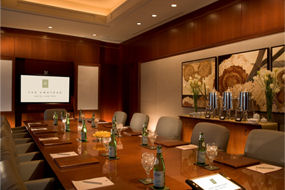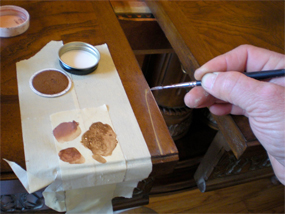 We're in all the right places.
Working on-site at your business or home, or at our specially equipped headquarters, we make sure that every detail is taken care of - so that you and your prized possessions always look their best.

Relax, we can take care of it.
Wood Restoration Services
Production Touch up
Precision Spot Repairs
Restoration Refinishing
Strip and Refinishing
Deluxing
Fire and Water Restoration
Structural Repairs
Parts Fabrication
Leather Repairs
Re-Upholstery
Plastic Laminate Repair
Education and Training
The Perfect Finishing Touch From a Local Wood Refinisher
Let's face it: some woodwork will face damage over time. The only way to get it back to its original condition is to have Refinishing work done. You can either replace the wood or have a qualified Wood Refinisher take care of it for you. That's where AlKat Restoration comes in. We're proud to serve Chapel Hill homes and business with Refinishing services, restoration, finishing and repair. You can even have an expert Wood Refinisher come to your home or office in Chapel Hill to provide the work on-site.
A Wood Refinisher will come to your Chapel Hill home or office and take care of your damaged wood or furniture quickly, and for a price you can afford. Call us today to find out why so many other Chapel Hill customers rely on us as their Wood Refinisher of choice. We can provide hassle-free, efficient Refinishing at a reasonable price. Keep your furniture looking fresh and new with an expert Refinishing touch.
Refinishing On-Site
Many Chapel Hill business owners do not have the time to take their furniture to an off-site location for Refinishing. That's why AlKat Restoration is different; we send the Wood Refinisher to you. We understand that the whole Refinishing can normally be a hassle for you, but we make things simple by sending a Wood Refinisher to your Chapel Hill location. We provide quick, affordable services so you can focus on your business.
We're committed to building long-term relationships with our Chapel Hill customers. That's why we provide consistently stellar Refinishing services every time. Whether you need a Wood Refinisher or someone to provide leather repairs, count on AlKat Restoration to provide you with the best service in Chapel Hill. We're skilled in Refinishing, re-upholstery, repairs, restoration and much more, so call us to have a professional Wood Refinisher give your furniture a finishing touch.